This event has ended.
FLIGHTSIMCON will:
• Provide complimentary exhibit area (depending on cockpit size), tables, chairs, internet, and electricity if needed foreach cockpit.
• Provide 2 complimentary all weekend registrations for each cockpit. Additional reps should register online at www.flightsimcon.com. Normal rates apply.
Maximum allowable dimensions are; 20ft 1in long , 9ft 4in wide , 9ft 11in tall.
Cockpits and Simulators must be in showroom condition.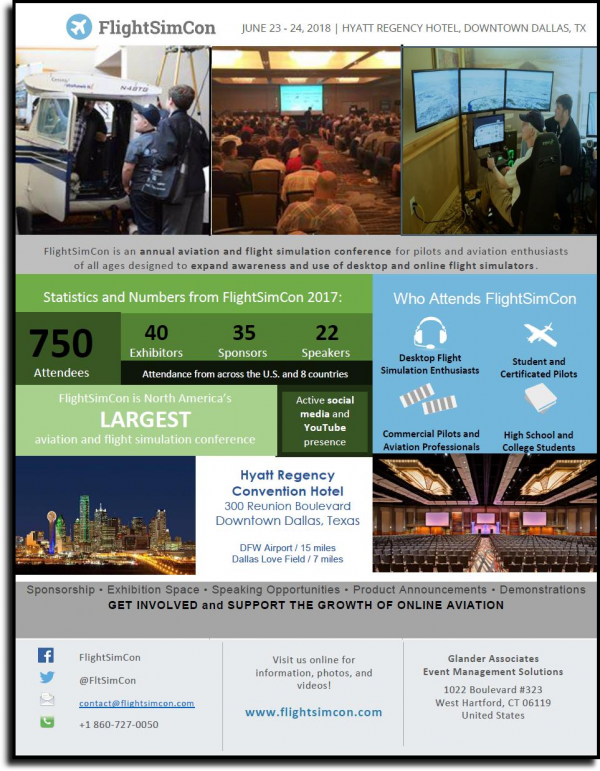 Exhibitor booth setup is Friday, June 22, from approx. 12:00pm to 6:00 pm. An additional setup period is available beginning at 7:30am on Saturday, June 23 for last-minute adjustments to your setup. However, we encourage all exhibitors to arrive on Friday to avoid any last-minute surprises on Saturday morning. Booth breakdown begins immediately after the conference concludes at 4:00pm on Sunday, June 24. Group Hotel overnight rates are $154/night.